The staff at Jack Sprat consists of experienced professionals dedicated to making your dining experience one to remember. From all walks of life and every corner of the culinary world, we strive to provide you with the best service in the friendliest atmosphere.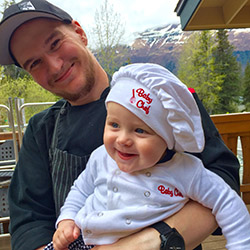 andrew brown
Executive Chef
After a short stint of tossing pizza in Girdwood, Andrew spent a year traveling Scandinavia and Northern Europe gaining a greater appreciation for sub-arctic traditional foods and techniques. Upon returning, he landed at Sacks Cafe in Anchorage, where he studied under some of Alaska's most innovative chefs in an environment that fostered creativity and encouraged culinary exploration. In eight years at Sacks, Andrew rose from Prep Cook to Head Evening Chef, running one of Alaska's most praised kitchens. In 2014, Andrew joined the team at Jack Sprat where he continues his culinary exploration and his goal of bringing a uniquely alaskan cuisine to our community.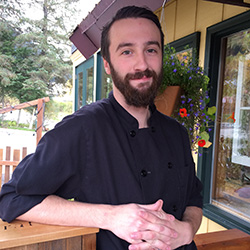 rob glover
Sous Chef
Rob joins us from the Pacific Northwest where he developed a passion for cooking and gardening by learning techniques from his grandmother. Chef Glover hails from Eugene, Oregon, but completed his schooling in Washington State followed by a culinary degree from the Art Institute of Portland. Strong mentors refined his skills after a move to Aspen, Colorado working in the largest outfit in the area, Element 47. Rob advanced to Lead Line Cook while feeding a new snowboarding addiction in the Rockies. A sense of curiosity and adventure brought him to Girdwood where he continues to gravitate to adrenaline sports while expanding the boundaries of what can be created in a kitchen.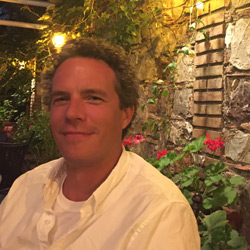 frans weits
Owner/Proprietor
Frans is originally from Michigan, but has called Girdwood, Alaska home since 1999. His parents instilled in him the glory of service and the necessity of Nutrition. More than his past, and it does include an "illustrious" campus with a finalized degree, he wants to heal people through the education, motivation and demonstration of Conscious Eating. Frans believes we truly "are what we eat" and the choices we make add up to a lifetime of health or disease.
You will find Frans most days managing daily operations and fine tuning the menu. All work and no play make "Jack" a dull boy so Frans, occasionally, heads up or down the mountain depending on the season.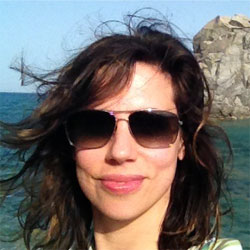 jen weits
Owner/Proprietor
Jennifer Herrick Weits is co-owner and one of the founding members of Jack Sprat. She believes in the power of raw, fresh ingredients and friendly service in a fun and eclectic atmosphere. Jack Sprat came from a dream she had in college; a place that would serve vegans and carnivores side by side. She lobbies heavily for the "lean" menu items that support our mission to serve fat and lean world cuisine under one roof. She has had the pleasure of working with amazing chefs and servers over the years who taught invaluable lessons in hospitality and friendship. Originally from Michigan, Jen traveled to Alaska from Lake Tahoe, calling Girdwood home ever since.