Jack Sprat
"Fat & Lean World Cuisine"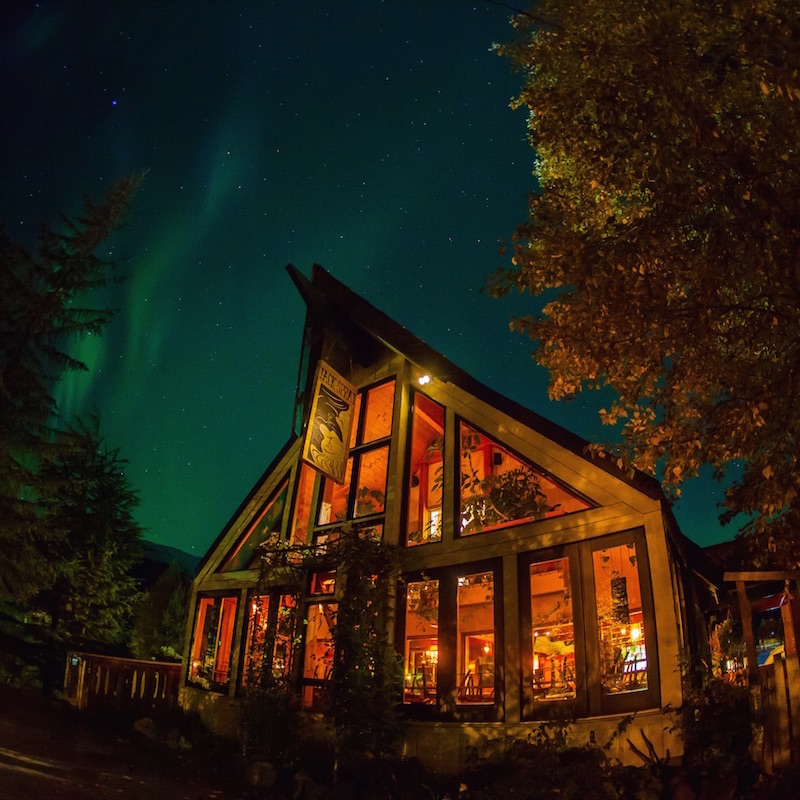 ABOUT US
Established in 2001, Jack Sprat serves carnivores and vegans side by side in what has been a peaceful culinary experiment! Our slogan is "Fat & Lean World Cuisine" which allows for healthy alternatives with flavors from around the globe. You will find humanely raised meats, local & sustainably caught seafood and lots of vegetarian dishes on our menu. We create a fun & relaxing atmosphere for everyone to enjoy.
Jack Sprat is committed to providing the community of Girdwood and its visitors with the highest quality of food and service. Stop in for weekend brunch or try one of our nightly dinner specials where we evolve with the seasons and let the raw ingredients shine.
Our Menu
DINNER
~starters~
nuts & olives 5 v/gf
dry-cured moroccan olives | spiced nut mix
hominy & red bean chili large 8 small 5 v/gf
add sour cream, cheddar & avocado 3, steak tips 6
yam fries
jalapeño & arugula aioli 11 v*/gf
vegan "nachos"
corn tortilla chips | vegan cheese sauce | portabello & walnut taco meat | avocado puree serrano peppers | scallions | pico de gallo | radish 12 v/gf
flatbread
garlic oil | roma tomato | fresh basil | arugula | prosciutto | parmesan | buffalo mozzarella 14
kodiak scallops*
butternut squash purée | pancetta | toasted hazelnuts | belgian endive 18 gf
bacon wrapped dates
gorgonzola fondue | parsley 10 gf
gnocchi gluten free potato gnocchi | pesto cream | house smoked salmon | capers | dill cauliflower | gremolata 12 gf
mezze plate
hummus | grilled pita | herbed goat cheese | harissa sauce | roasted tomato | preserved lemon kalamata olives | grilled eggplant | port poached figs | house pickles 16 v*/gf*
caesar salad
romaine hearts | parmigiano reggiano | garlic herb croutons | classic caesar dressing 9 gf*
green salad
organic mixed greens | endive | radish | english cucumber | grape tomato fresh herbs | dijon vinaigrette 10 v/gf
b.l.t. salad
apple smoked bacon | organic greens | tomato | cucumbers | gorgonzola |chopped pecans | red onion | grapes | balsamic vinaigrette 16 gf
add to any salad organic chicken breast 10, sautéed shrimp 10, sautéed misty isle beef tips 16
~entrees~
duck breast* gf
sautéed brussels sprouts | yukon gold potato purée | citrus pan sauce pomegranate gelée 34
vegetarian option with roasted portabello mushroom 21
rigatoni pasta
braised lamb ragù | fresh herbs | french feta | sautéed onions & bell peppers 26
dol sot bibimbap* v*/gf
jasmine rice | shaved duroc pork | ocean salad | house kimchi | bean sprouts
sesame seeds | julienne vegetables | fried egg | served in a hot stone pot 23
vegetarian option with portabello mushroom
vegetable curry v/gf
organic red quinoa | seared bok choy | purple potato | cauliflower | green coconut curry
red beets | daikon | carrot | chili oil 21
add shaved duroc pork 6, sautéed shrimp 10, grilled organic chicken 10, misty isle steak tips 13, marinated tofu 6
misty isle farms ribeye* gf
12 ounce grilled all natural angus | juniper rub | house steak sauce | local potatoes
chimi churri | broccolini | roasted garlic 42
with ¼ lb golden king crab 56
peanut noodles gf
rice noodles | marinated tofu | bean sprouts | red cabbage | scallions | carrots |
bok choy spicy peanut sauce | bell pepper | lime 24
add shaved duroc pork 6, sautéed shrimp 10, grilled organic chicken 10, misty isle steak tips 13
bistro steak frites* gf
marinated flank steak | shoestring fries | malbec reduction arugula | blue cheese fondue 24
alaskan bouillabaisse gf*
golden king crab | prawns | manila clams | seasonal fish
rich tomato broth | saffron | grilled sourdough bread 38 with additional ¼ lb king crab 52
gf – gluten free | v – vegan | * with omission
SIDES
roasted broccolini 6
¼ lb golden king crab 14
sautéed potatoes 5
grilled artichokes 6
jasmine rice 3
house kimchi 4
organic quinoa 6
brussels sprouts 4
bread & butter 4
~desserts~
crème brûlée
rotating flavors | caramelized sugar 7
berry bread pudding
cinnamon caramel sauce | whipped cream mixed berry compote 9
chocolate olive oil cake
mascarpone filling | dark chocolate ganache sea salt 10
cashew dream cake
blueberry & vanilla organic cashew filling almond date coconut crust | agave caramel 11
pastry chef laura dewey
OUR TEAM / MASTER CHEFS
The staff at Jack Sprat consists of experienced professionals dedicated to making your dining experience one to remember. From all walks of life and every corner of the culinary world, we strive to provide you with the best service in the friendliest atmosphere.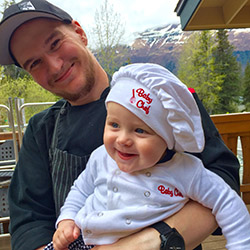 andrew brown
Executive Chef
Andrew Brown is a born and raised Alaskan from a family of strong culinary heritage. This background along with a love of hunting, fishing, foraging and exploring the wilderness has helped shape his culinary passion of utilizing Alaska's excellent local ingredients to create a distinctly northern cuisine. Andrew has been the Executive Chef since 2014 where he continues to bring a unique Alaskan cooking style to the community. In 2015 he received a nomination from the James Beard Foundation in the category of Best Chef: Northwest.
cole bryan
Sous Chef
Cole hails from lovely Southern Oregon. He has been bouncing around the Pacific Northwest for over a decade where he learned in some of top kitchens of the region. These included a range of cuisines spanning from French to Moroccan to Vietnamese and Thai. He landed back in Alaska in 2017 to team up with Chef Andrew Brown. The two spent many years side by side at Sacks Café in Anchorage before parting ways to further their journey through the world of culinary arts, making this an exciting reunion. Outside the kitchen, you can probably find Cole in the woods, surrounded by dogs, or casting away with a cold one on a lake or river. Although bass are a favorite, the beautiful bounty of Alaskan salmon and halibut are a welcome adventure.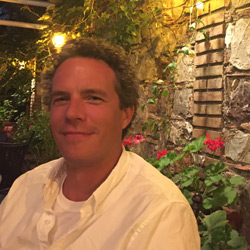 frans weits
Owner/Proprietor
Frans is originally from Michigan, but has called Girdwood, Alaska home since 1999. His parents instilled in him the glory of service and the necessity of Nutrition. More than his past, and it does include an "illustrious" campus with a finalized degree, he wants to heal people through the education, motivation and demonstration of Conscious Eating. Frans believes we truly "are what we eat" and the choices we make add up to a lifetime of health or disease.
You will find Frans most days managing daily operations and fine tuning the menu. All work and no play make "Jack" a dull boy so Frans, occasionally, heads up or down the mountain depending on the season.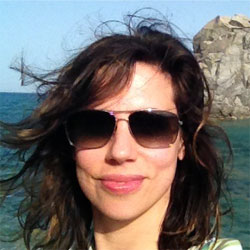 jen weits
Owner/Proprietor
Jennifer Herrick Weits is co-owner and one of the founding members of Jack Sprat. She believes in the power of raw, fresh ingredients and friendly service in a fun and eclectic atmosphere. Jack Sprat came from a dream she had in college; a place that would serve vegans and carnivores side by side. She lobbies heavily for the "lean" menu items that support our mission to serve fat and lean world cuisine under one roof. She has had the pleasure of working with amazing chefs and servers over the years who taught invaluable lessons in hospitality and friendship. Originally from Michigan, Jen traveled to Alaska from Lake Tahoe, calling Girdwood home ever since.
Interested in joining our team?
UPCOMING EVENTS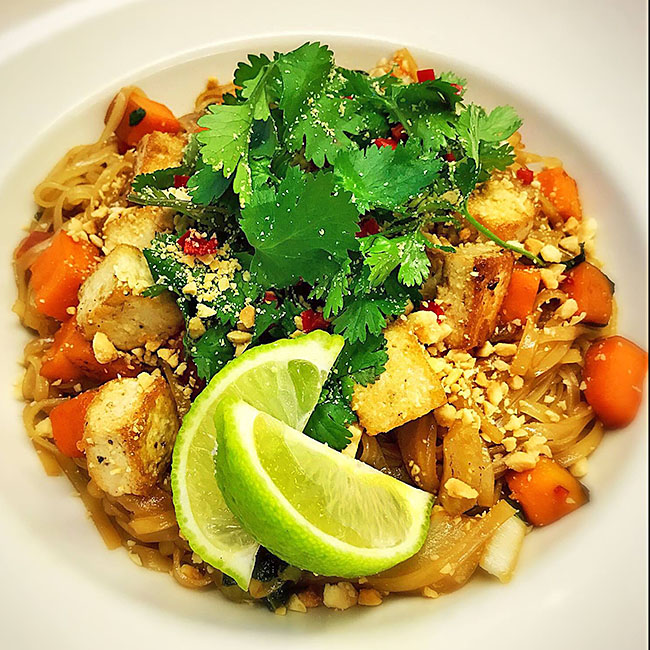 Meatless Mondays
During World War I, President Woodrow Wilson urged Americans to consume less meat to help win the war. More recently, the movement has gained traction across the country for promoting a healthier diet by consuming less meat and dairy.
Start the week off right with a vegetarian or vegan special every Monday (and we'll let you add extra proteins if you really want)!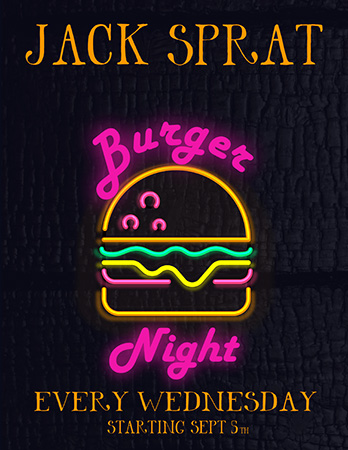 Burger Night Wednesdays
Through Ski Season
Our Chefs get creative with variations on the beloved American Burger. You'll find a variety of sandwiches as well as vegan and gluten free options in addition to the full dinner menu.
We always feature a special draft beer.